California Environmental Voters (EnviroVoters) lobbies in Washington, D.C. for lawmakers to expand access to democracy, take bold action on climate, and protect and enhance the land, air, water, and health of all California communities. Check out our top federal priorities and get involved to help pass them:
Pass Bold Climate Reconciliation Legislation (PASSED)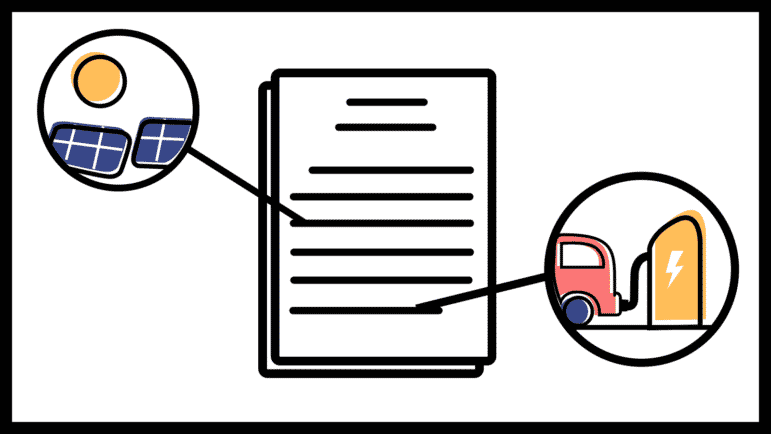 President Biden signed into law the Inflation Reduction Act of 2022. The bill, which invests $369 billion in climate over the next 10 years, represents the single largest investment in fighting the climate crisis that our country has ever made. Because we cannot solve a big problem like climate change without this type of big action. The IRA is expected to lower energy prices for average U.S. households and cut climate emissions to about 40% of 2005 levels. And our California climate champions were instrumental in getting this historic climate legislation passed!
Passing legislation is only part of the battle; Congress also has the responsibility for oversight. We are calling on lawmakers to use their committees to educate the public and hold bad actors accountable by investigating corporate polluters and hearing first-hand testimony from experts and communities most impacted by the climate crisis. In the Executive Branch, the Biden Administration can issue Executive Orders and federal agencies can create rules and regulations to protect our planet — but they will only do so with support and pressure from the public.
Run amok by a hostile right-wing majority unrepresentative of the country and unaccountable to the people, the Supreme Court is no longer a legitimate institution. Its decisions attacking reproductive rights, gun safety, and the EPA's efforts to combat the climate crisis have been catastrophic. We need significant court reform now. That starts with adding at least four seats to rebalance the Bench and implementing a code of ethics to prevent conflicts of interest and perjury. Let's reform the Court to make it more democratic, accountable, and transparent.
Governor Newsom and President Biden have both made a commitment to protect 30% of state and federal lands and waters by 2030, a critical strategy in addressing the climate crisis. Protected public lands and waters help ensure access to nature and also the continued biodiversity of plants and animals in the face of a changing climate. We're urging leaders in Sacramento and Washington to make investments in protecting public lands and waters in places where Black, Indigenous, and Latinx communities and other communities of color live so there is more equitable access to nature in our state.
There are many opportunities to protect California's public lands. Senator Alex Padilla is championing the PUBLIC Lands Act, an effort to protect over a million acres of public lands and over 500 miles of rivers in the state. We also hope to see the Biden Administration designate new National Monuments in California. National Monuments are places with cultural, historical, ecological, and scientific importance that are protected for future generations to enjoy. California is home to 17 National Monuments, which include deserts, oceans, forests, mountain ranges, and cultural and historic sites.
Although California is the country's most populous state, with geographic diversity that includes forests, deserts, and 1,000 miles of Pacific Ocean coastline, how many climate champions in Washington are from California? There are dozens of members of Congress from California doing great work, but we need more of them to prioritize climate action and accountability, and we need to recruit and develop more leaders at the federal level who will be climate champions and work to solve the climate crisis. California should be leading the way, not only in what we do here in our state but also in what we achieve nationally.